I am interested in this product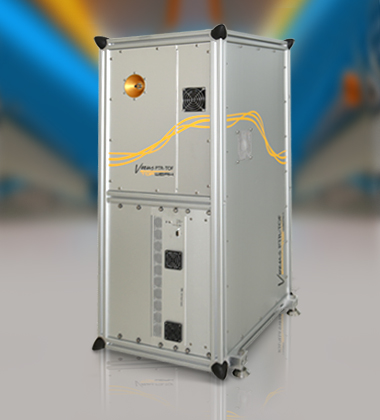 The TOFWERK Vocus PTR-TOF mass spectrometer is used for real- time detection of volatile organic compounds (VOCs) in industrial, laboratory, and mobile applications. The instrument combines TOFWERK's novel Vocus proton transfer reaction cell with their high performance time-of- ight technology to offer unmatched speed, sensitivity, and mass resolving power.
I am interested in this product
Detailed Specs
The Vocus PTR allow measurements of many atmospheric VOCs and improve the quantitative separation of different emission sources. Emissions of VOCs in cities have been well studied, with vehicles recognised as a significant source, either via emission in the exhaust gas or by the evaporation of unburnt or partially burnt fuel. The analyzer system can be used for analyzing chemical pollutants in industrial areas , Real-time aroma quantification, illicit substances detection, monitoring biotechnological fermentation processes and breath gas analysis.
– The proprietary Vocus reaction cell reduces wall losses and focuses ions to give you up to 10x the sensitivity of other commercial PTR-MS.
– Ultra-Low Limits of Detection. High sensitivity and low backgrounds combine to yield sub-ppt VOC limits of detection in seconds
– Highest Available Mass Resolving Power. Mass resolving power up to 15000 enables identification of isobaric compounds in complex mixtures
– Automated Reagent Ion Switching. Switching between H3O+, NO+, O2+ expands the breadth of detectable compounds and resolves isomers.
– Interchangeable Ion Sources. Built onTOFWERK's API-TOF platform, the Vocus PTR-TOF allows you to interchange the Vocus PTR reaction cell with an array of other ion sources.
– Integrate the Vocus PTR-TOF into your existing sampling systems and workflows
– Field-Ready Hardware. Compact, durable architecture brings laboratory-grade performance to challenging environments
– Intuitive, Powerful Software. Easy-to-use data acquisition interface and Tofware graphical post-processing software for the analysis of high-resolution TOF data