I am interested in this product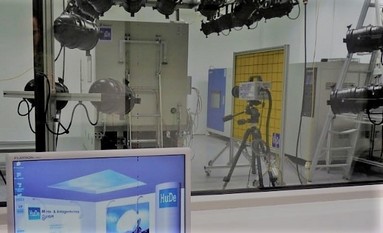 In the air bag inflating test, the airbag module is rigidly clamped on a device which corresponds to the installation position of the module in the automobile and ignites. The airbag module is fueled by the HuDe Airbag software, which is also responsible for recording and evaluating the measurement results.
I am interested in this product
Detailed Specs
The integrated airbag test facility is based on HuDe's modular design concept and scalable in a wide range.
All tests are processed in accordance with AK-LV specification (Arbeitskreis Audi, BMW, DC, VW) and based on international regulations SAE J211, ISO 12097, ISO/TC 13499 and other.
The systems are prepared for real temperature testing in range of –35°C to +85°C with optionally extended ranges.
Test objects can be:
Steering Wheels – with DAB (driver airbag)
IP – instrument panels with PAB (passenger airbag)
SAB – side (seat) airbags
IC – inflatable curtains
KAB – knee airbags in instrument panels
The operation and data acquisition system controls several functions.
– door lock for test room
– test stand lighting in various groups
– control for ventilation system
– control for temperature chamber opening
– optional temperature monitoring attached to specimen
– shuttle control to move test targets out of climate chambers
– single and double stage airbag ignition with precise delay
– fully integrated high speed camera use with digital download
– AVI conversion of all created video sequences
– camera moving system for fast use of pre-defined record views
For testing, two basic procedures we apply; testing inside and testing outside of climate chambers. When delivering test systems for inside chamber testing typically we install tungsten /halogen or alternatively LED lights in the chamber. Daylight lamps cannot be used reliable in chambers as they have problems to resist the temperature changes and need a pre-heating time of several minutes.
Outside of chambers all typical lighting systems are integrated into our test equipment. The preheating time of daylight spots is supervised before testing the airbags.
Alternatively to testing inside of chambers HuDe developed fast shuttle mover systems to get the conditioned specimen out of the climate chamber for testing. Here there is no problem to
use special daylight lamps.