I am interested in this product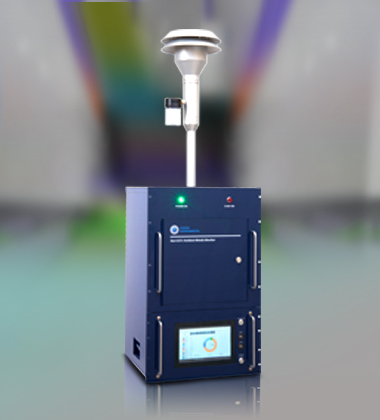 Cooper Environmental's Xact 625i is designed for high time resolution multi-metals monitoring of ambient air, with detection limits that rival those of laboratory analysis. The Xact 625i comes standard with a solid-state meteorological sensor and Cooper Environmental's proprietary ADAPT analysis package, making the instrument one of the most powerful air pollution source detection offerings in the industry.
I am interested in this product
Downloads
Detailed Specs
The system uses reel-to-reel filter tape sampling and nondestructive energy dispersive X-ray fluorescence (EDXRF) analysis. The air is sampled through a low volume (16.7 l/min) particulate matter (PM) size-selective inlet and drawn through a filter tape. The resulting PM deposit is then advanced into the analysis area where the sample is analyzed by EDXRF for selected metals while the next sample is collected.
Specifications
Measurement method.: Based on EPA Method IO 3.3: Determination of Metals in Ambient PM Using XRF
Key applicable elements.: Sb, As, Ba, Cd, Ca Cr, Co, Cu, Fe, Pb, Hg, Mn, Ni, Se, Ag, Sn, Ti, Tl, V, Zn, and more available
Measurement range.: Up to 60 μg/dscm and higher
Detection limits (IF, EPA IO – 3.3)1.: Metal and sample time dependent; refer to the minimum detection limit (MDL) data
Sampling and analysis times.: Every 15, 30, 60, 120, 180, or 240 minutes, user defined
Calibration stability check frequency.: Automatically with each sample analyzed
Estimated recalibration frequency.: Annually, when manufacturer's operating recommendations are followed
Sample flow rate.: 16.7 lpm
Linearity.: Correlation coefficient >0.99
Size and weight.:
19" w x 20" d x 30" h
130 lbs
19 inch (483 mm) rack-mountable or tabletop
Required operating environment.: Lab environment with temperature controlled to 20±5°C (68°F)"