I am interested in this product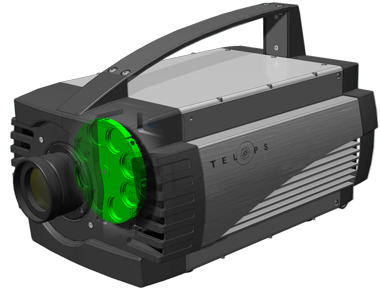 The multispectral infrared cameras are equipped with an 8-position fast-rotating filter wheel, which allows the scene signal to be split into different spectral bands rather than one broadband image, thus enabling spectral signature analysis.
I am interested in this product
Detailed Specs
The MS IR Family performs 8-channel multispectral analysis using a high-speed filter wheel. In fast-rotating mode, the image acquisition is synchronised so that one image per filter is acquired. The filter wheel can also be used in static mode.Temperature differences as small as 20 mK are detectable.Radiometric temperature accuracy of ±1 °C or ±1 % over the entire range.
MIDWAVE SERIES
Spectral Range: 3 – 5.4 µm
Spatial Resolution: 640 x 512 pixels
Measurement Rate (Full Resolution): 115 Hz – 2000 Hz
Maximum Frame Rate (in static filter mode): 4,900 Hz – 90,000Hz
Filter Positions: 8
MIDWAVE hd SERIES
Spectral Range: 3 – 5 µm
Spatial Resolution: 1280 x 1024 pixels
Measurement Rate (Full Resolution): 170 Hz
Maximum Frame Rate (in static filter mode): 4,700 Hz – 26,700Hz
Filter Positions: 8
VERY LONG WAVE SERIES
Spectral Range: 7.5 – 12 µm
Spatial Resolution: 320 x 256 pixels
Measurement Rate (Full Resolution): 300 – 344 Hz
Maximum Frame Rate (in static filter mode): 12,000 Hz – 79,000Hz
Filter Positions: 8