I am interested in this product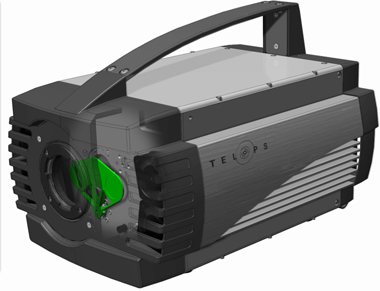 The high dynamic range infrared cameras are used to measure scenes that include an extended temperature range. They are equipped with a fast-switching attenuation filter mechanism. With this mechanism, the cameras maximize the dynamic range during image acquisition by automatically selecting the best attenuation filter.
I am interested in this product
Downloads
Detailed Specs
The HDR IR Cameras cover extended scene temperature ranges. These cameras maximize camera sensitivity for any static or dynamic scene. With their unique AEC+ (fast ND-Swap capability), these cameras find the best exposure time depending on the scene, and allow to resolve targets up to 2 500 °C automatically.
MIDWAVE SERIES
Spectral Range: 3 – 5.4 µm
Spatial Resolution: 640 x 512 pixels
Measurement Rate (Full Resolution): 115 Hz – 2000 Hz
Maximum Frame Rate (in static filter mode): 4,900 Hz – 90,000Hz
Filter Positions: 3
MIDWAVE hd SERIES
Spectral Range: 3 – 5 µm
Spatial Resolution: 1280 x 1024 pixels
Measurement Rate (Full Resolution): 50 – 105 Hz
Maximum Frame Rate (in static filter mode): 2,900 Hz – 18,000Hz
Filter Positions: 3
VERY LONG WAVE SERIES
Spectral Range: 7.7 – 11.8 µm
Spatial Resolution: 320 x 256 pixels
Measurement Rate (Full Resolution): 300 Hz
Maximum Frame Rate (in static filter mode): 79,000Hz
Filter Positions: 3