I am interested in this product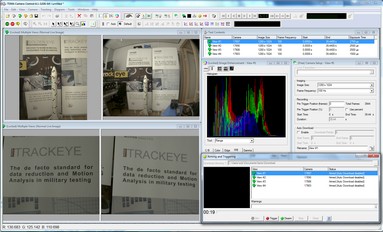 TEMA Camera Control is the optimal tool for controlling multiple high speed cameras of different models and brands, all at the same time and from one single user interface.
I am interested in this product
Downloads
Detailed Specs
TEMA Camera Control is the leading software for controlling several different brands of high-speed cameras from one single program.
Features
Measurements tools
TEMA Camera Control has a set of tools for measurements in the images. Properties like distances and angles between points be quickly be measured by "click and drag" in the camera view window.
Image enhancement
TEMA Camera Control contains a complete Image Enhance functionality. Vector scope, RGB waveform diagram and Histogram helps to improve properties like colour balance, contrast, brightness and gamma correction in the image.
Low Light mode
TEMA Camera Control has Low Light mode. This enable a temporarily longer exposure time on all cameras to allow camera adjustments in the test lab without the requirements for all test light to be turned on
Image export
The images can be exported to a number of different image formats such as: MPEG,AVI and multiple TIFF and JPEG.