I am interested in this product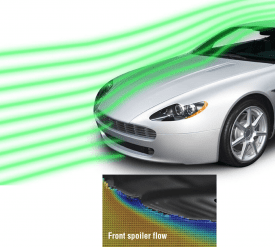 Time Resolved PIV systems measure velocity and acceleration fields and turbulence quantities of transient flow phenomena.
I am interested in this product
Downloads
Detailed Specs
Aerodynamic testing is often the key to success in car racing and also for transport vehicles to achieve the best fuel economy. Time-resolved Particle Image Velocimetry (PIV) measurements are applied to balance aerodynamic shape with automotive styling and to reduce wind noise.