I am interested in this product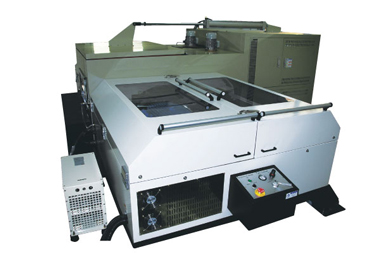 Propeller Shaft Joint Sealing Testing System is equipped with the propeller shaft under variable temperature, humidity and mud spray.
The system is designed to test picture parts.
I am interested in this product
Downloads
Detailed Specs
CV-joint Sealing Test System is simulating the real car axle under a certain environment such as spraying mud to a propeller shaft and test durability for U/Joint, Center Bearing Sealing. This system is composed of three parts; Driver section for a rotational movement, Jounce section for the jounce motion, and a chamber for a certain temperature and a mud section. Each component work together to evaluate a load and deformation. Also, this system has its own program for controlling and monitoring which provides real time measuring of a temperature and a torque and provides a reliable test result.