I am interested in this product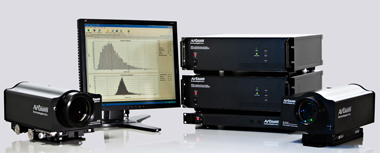 Drop size and velocity information is very important when characterizing sprays; however, in many cases spray pattern volume flux distribution is also a primary focus when characterizing sprays. The Phase Doppler Interferometry (PDI) technique was first proposed in 1984 by Dr. William Bachalo and Dr. Mike Houser.
I am interested in this product
Downloads
Detailed Specs
The phase Doppler method has been shown through extensive evaluations over the past 25 years to be capable of measuring drop size distributions and velocity reliably even in challenging spray environments including combusting sprays. Gasoline Direct Injection (GDI) engine is known for its higher power and higher thermal efficiency. Researchers are steadily determining and resolving the problems of fuel injection in a GDI engine. In order to meet the stringent emission norms such as PM and NOx emitted by a GDI engine, it is necessary to investigate the microscopic spray characteristics and fuel-air mixing process. Phase Doppler Interferometry (PDI) is used to determine the droplet size and droplet velocity for different test fuels.