I am interested in this product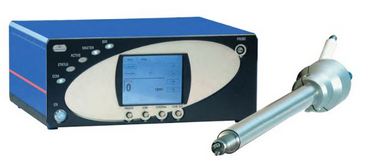 Internal Combustion Optical Sensors (ICOS) measure crank angle resolved air/fuel ratio, exhaust gas concentration and gas temperature locally at the spark (glow) plug or at any other in-cylinder location using optical M5-probes. Transmission probes for path integrated cross-cylinder measurements are also available.
I am interested in this product
Downloads
Detailed Specs
The ICOS measurement systems are based on infrared absorption
spectroscopy of the relevant molecules like water, CO2 or hydrocarbons.
The in-situ absorption technique is instantaneous and
needs no gas extraction. A single probe can measure multiple
parameters simultaneously.
ICOS Applications:
– Air/fuel ratio
– CO2 concentration, EGR-rate
– Gas temperature
– Water concentration
– Gasoline, Diesel, CNG
– Combustion stability
– Consecutive cycles analysis for transient phenomena
System Advantages:
– Compact, easy to handle
– Precise single cycle analysis
– Crank angle resolved data
– Ultra-fast response time
– Unmodified engines, real fuel
– Test bed synchronization
– No gas sampling
– Wide choice of probe designs