I am interested in this product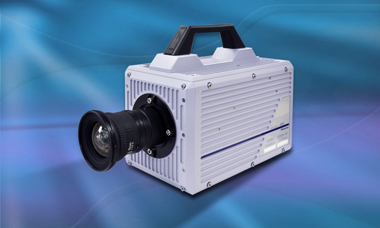 The FASTCAM SA6 system provides 1920×1440 pixel image resolution at all frame rates up to 1,125fps, 1920×1080 full HD resolution at frame rates up to 1,500fps and recording rates up to 75,000fps at reduced resolution.
I am interested in this product
Downloads
Detailed Specs
1,125 fps @ 1,920×1,440 pixels
1,500 fps @ 1920 x 1080 pixels
2,000 fps @ 1280 x 1024 pixels
5,000 fps @ 768 x 512 pixels
25,000 fps @ 256 x 128 pixels
75,000 @ 256×32 pixels
Global electronic shutter from 16.7ms to 2.76 μs independen of frame rate
Dual Speed Recording: Enables the recording speed to be changed up or down by a factor of 2, 4 or 8 during a recording
Memory Options 8GB, 16GB, 32GB or 64GB.
Recording modes: Start, End, Center, Manual, Random, Random Reset, Random Center, Random Manual and Dual Speed Recording
Through Optional keypad with integrated viewfinder and Gigabit Ethernet or RS-422
National Instruments DAQ support
Photron FASTCAM Viewer: Simple and easy to control software for SA6 camera
Photron FASTCAM Analysis (PFA): Entry Level Analysis software for measurements of Displacement, Velocity & Acceleration.
Applications: Automotive safety testing, Fluid dynamics (PIV), Solid Mechanics (DIC), Defense and aerospace research etc