I am interested in this product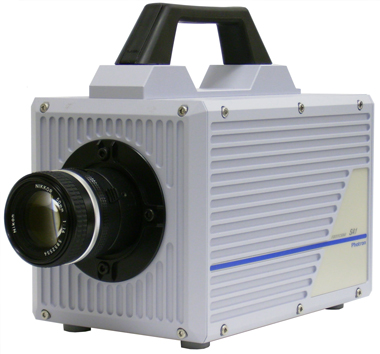 The FASTCAM SA1.1 provides blistering fast speed performance with up to 5,400 frames per second at maximum resolution (1024×1024) and up to 675,000 frames per second at reduced resolutions. SA1.1 will meet the requirements of most demanding applications in R&D due to its unrivaled speed and resolution.
I am interested in this product
Downloads
Detailed Specs
5,400 fps @ 1024 x 1024 pixels
18,000 fps @ 640 x 480 pixels
20,000 fps @ 512 x 512 pixels
67,500 fps @ 256 x 256 pixels
675,000 fps @ 64 x 16 pixels
Global electronic shutter from 16.7ms to 1μs independent of frame rate
Dual Speed Recording: Enables the recording speed to be changed up or down by a factor of 2, 4 or 8 during a recording
Memory Options 8GB, 16GB, 32GB or 64GB
Recording modes: Start, End, Center, Manual, Random, Random Reset, Random Center, Random Manual and Duals Speed Recording
12 bit pixel depth monochrome, 36 bit for color
Camera control through optional keypad with integrated viewfinder and Gigabit Ethernet or RS-422
National Instruments DAQ support
Photron FASTCAM Viewer: Simple and easy to control software for SA2 camera
Photron FASTCAM Analysis (PFA): Entry Level Analysis software for measurements of Displacement, Velocity & Acceleration.
Applications: Ballistics, Material research, Defence, Aerospace, Fluid dynamics etc