I am interested in this product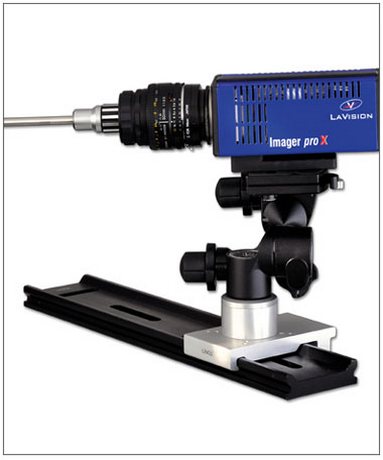 LaVision's EngineMaster inspex systems provide line-of-sight turnkey imaging solutions for in-cylinder spray and combustion visualization. The systems include all necessary components: high resolution digital color camera with imaging endoscope, endoscopic spray and background contour illumination, engine sealing inserts, synchronization electronics and software for recording and visualization.
I am interested in this product
Downloads
Detailed Specs
In combination with standard pressure indication endoscopic imaging links engine performance and emissions with in-cylinder phenomena such as pre-ignition, wall wetting and soot generation.
Applications: spray propagation, geometry, wall interaction (wetting), on-set of ignition, misfire, flame propagation, in-situ soot formation and soot temperature
Features: Direct visualization of complete IC-engine cycles; indicated engine parameters: flame speed, soot concentration (KL-factor), flame temperature; crank angle synchronized (high-speed) recording, high resolution (high-speed) cameras, engine adaptation including engine sealing sleeves